services
Fresh Ideas That Connect
Campaigns with impactful messaging and consistent advocation of project mission, strategic vision, and corporate values.
MISSION
The big picture for marketers answers the question, "Why am I creating this? Our mission statement will support or reject every action we take in our content. Not sure about something? Check the mission. If it doesn't fit, leave it out.
ANALYZE
Establishing a clear, detailed, and realistic picture of the opportunities, resources, challenges and barriers regarding the mission through quantitative studies, mapping, target demographics, and competitive analyses.
STRATEGY
We don't just simply fit our clients to a predetermined formula. Instead, we work with them to develop strategies that are directly aligned with their needs and aspirations.
Learn More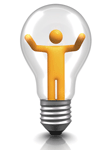 CREATE
It's in our DNA to challenge assumptions, disrupt, frame and reframe in every aspect of the process. We love unleashing new possibilities.
Learn More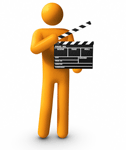 MEDIA
Brochures • Catalogs • Signage • Direct Mail • Email • Interactive • Social Media • Video • Animation • Photography • Radio • Apps • Events • Environmental Installations • Broadcast • Print • Sponsorships • Product Placement • SEO • Websites • Advertising
Learn More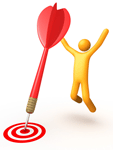 ENGAGE
The shortest route from A to C is not always via B and the 'cookie cutter' approach to engagement is becoming ineffective in an increasingly cluttered and noisy environment. Our approach is dynamic, flexible and delivers the maximum benefit to you.
services
work
work
Our Work
We believe our work speaks for itself. Browse our gallery below that reflects a small window of our body of projects.
work
work
Clients
Clients
Trusted by Amazing Brands
Get yourself ready for an awesome experience
and be a part of the international Rich Rock family.
Clients
Clients
Team
We Work for Your Success
We are a different breed that believe in diverse teams to bring creative skills,
thoughts, and ideas to the table.
Team
Richard Smaltz
Creative Director
Rochester Institute of Technology
BFA, Advertising, Photography, Film / Minor Psychology
Ansel Adams Scholarship Sierra Club
Linda Smaltz
Business Manager
University of Pittsburgh Joseph M. Katz Graduate School of Business, M.B.A.
Concentration Marketing and Finance
Westminster College Bachelor of Arts, BA Business Administration
Banking , Higher Education, Real Estate, Entrepreneurship, Digital Media
David Buehrle
Director of Design
Youngstown State University
BFA, Advertising
Art Institute of Pittsburgh
Design, Art
DJB Communications, Owner
"

The team's strategic insight exceeded my expectations in working on my campaign development.

"